Hinterland
& Hinterland Home Edition

Installation piece / music work, 2015

By Anna Schölß & Marcel Zaes

Accompanying publication:
box set with silkscreen print by Schölß and vinyl LP by Zaes, available physically and digitally


Hinterland
is a series of object-based works. The physical shape of the objects is made up of various surfaces that have been silkprint-treated by Anna Schölß. For the silkprint screens, Schölß assembled a collection of motifs based on both a handmade color print of a vinyl record and the image of a microscope-enlarged vinyl record groove, which – due to the extreme enlargement – reminds of a landscape. Many of the objects concocted in this manner not only appear as visual shapes but also have been equipped with sound modules of various types by Marcel Zaes. The failing sound of a turntable needle that tries to read acrylic instead of vinyl is Zaes' primary material. This noise is then retranslated to a fragile, soft viola quartet, recorded by Jordan Dykstra and then processed/abstracted again. The
Hinterland
objects thus emit sparse, static sounds of their own. As a whole, the totality of the isolated objects forms an abstract landscape; a hinterland or an outback, underscoring prospects that exist apart from the center of attention.
In addition to the installation, the artists have published an accompanying publication titled
HINTERLAND HOME EDITION
, which is available for streaming/downloading/purchasing on
Bandcamp
.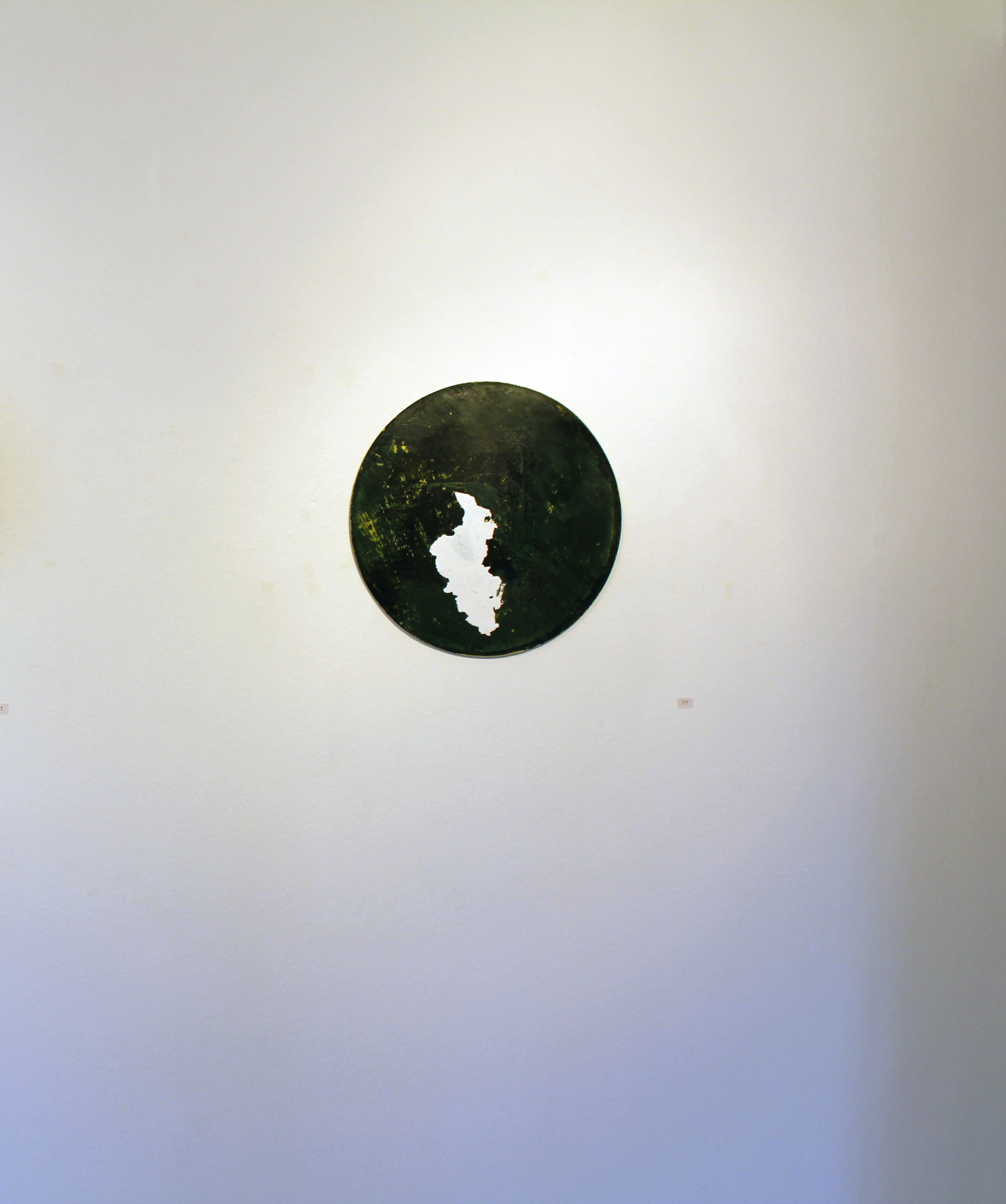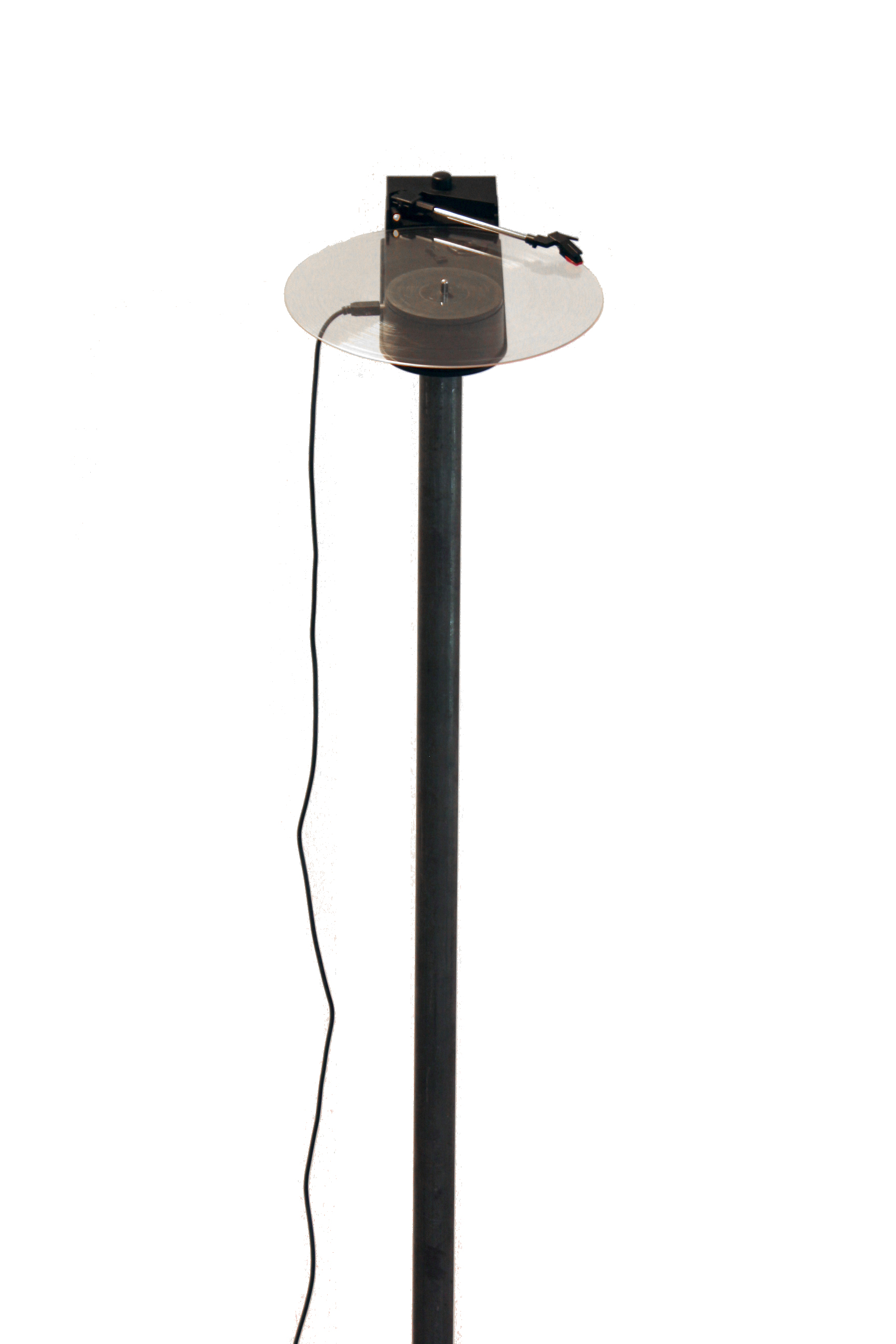 All photos © 2015 Anna Schölß and Marcel Zaes